Cranbrook, BC (February 12, 2019) -- Gold medalist X games champion, Brett Turcotte and his Monster Energy team, land in Cranbrook Saturday to celebrate the BC Family Day long weekend with the CBK-X Winter Blitzville ready to show off their death-defying, high-energy snowmobile riding downtown.

Several ramps will be set up on Baker Street, rigged with pyro - creating an evening spectacle that will be like the popular Nitro Circus events that are presently touring North America, drawing tens of thousands of spectators.
As a result, Baker Street between 8th Avenue and 9th Avenue will be closed to all traffic from 6:30pm Friday until 1am on Sunday. An additional section of Baker Street between 9th Avenue and 10th Avenue will be closed to traffic beginning at 3:30pm on Saturday until 1:00am Sunday. Drivers are asked to watch for and obey all barricades and signage in place for the event. Transit services will remain operational on their usual schedules, however only the bus stop on Baker Street between 9th Ave and 10th Ave will not be available for use during this time.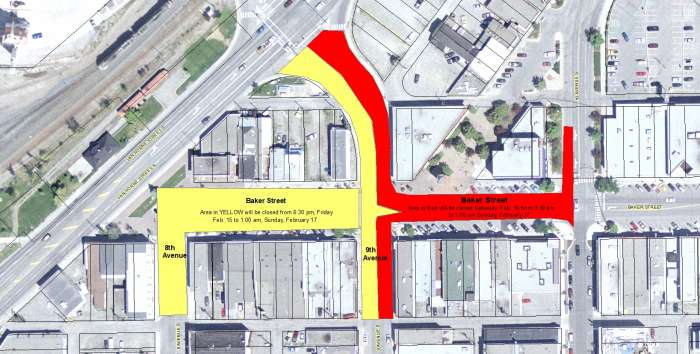 With the talents of Maxim fireworks, Brett Turcotte's crew will perform two shows that are twenty minutes long for the crowds. A professional stage, with DJ's will entertain the audiences, with food trucks and several downtown restaurants providing a beer garden, hot drinks and food for the crowds.

The Choice, will also present a snowboard rail show to the crowds with professional snowboarders, showcasing their agility and tricks with ease and agility.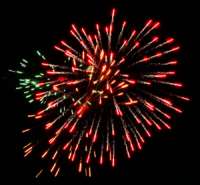 CBK-X Winter Blitzville Schedule
Beer Gardens start at 4:30 pm
DJ starts at 5:15 pm
Rail Jam starts at 6 pm
X-Games Gold Medalist - Brett Turcotte – 7:10 (first show)
Fire Dancers – 7:40
X-Games Gold Medalist - Brett Turcotte – 8:10
Fireworks - 8:30
Autograph Session – 8:50

Admission to the entire event is free, but any donations are encouraged.
The entire event will close with a massive firework display along the sightline of the water tower at the end of Baker Street. To top it all off, we have once again secured Sportsnet to film the event. Let's show the country what Cranbrook is made of. It will be a showcase of winter sports and entertainment in downtown Cranbrook that tourists and locals alike won't soon to forget.