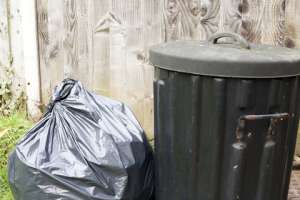 Cranbrook, BC (October 2, 2018) – Beginning in January, residents will begin receiving City utility bills three times per year instead of the traditional six, following a decision of Council Monday night. The City's utility bill covers water, sewer, garbage collection and landfill fees for your home or business.
Utility bills will begin arriving at the end of March, July and November of each year. From the customer's perspective, reducing how often you get utility bills will mean three payments of $238 per year instead of six payments of $119 per year. The total amount paid in 2019 will remain unchanged from the 2018 rates. This change will not impact commercial water customers with metered accounts.
The changes will also create a cost savings for the corporation of over $12,000 in postage and supplies per year, and nearly 18 days of staff time, which can be used elsewhere to continue to improve customer service.

Homeowners who traditionally pay their utility bills for the full year on or before the end of February each year to receive the 5% discount, will now have until the end of April to take advantage of the discount. Options to set up pre-authorized payments for new and existing customers will remain on the usual two month cycle. Customers can continue to pay their utility bills through their preferred method -- in person at City Hall, through online banking or through using post-dated cheques.

With the number of options to choose from, customers have a lot of flexibility to create a payment solution that works best for them.
If you have questions or would like more information, please contact us by calling 311.