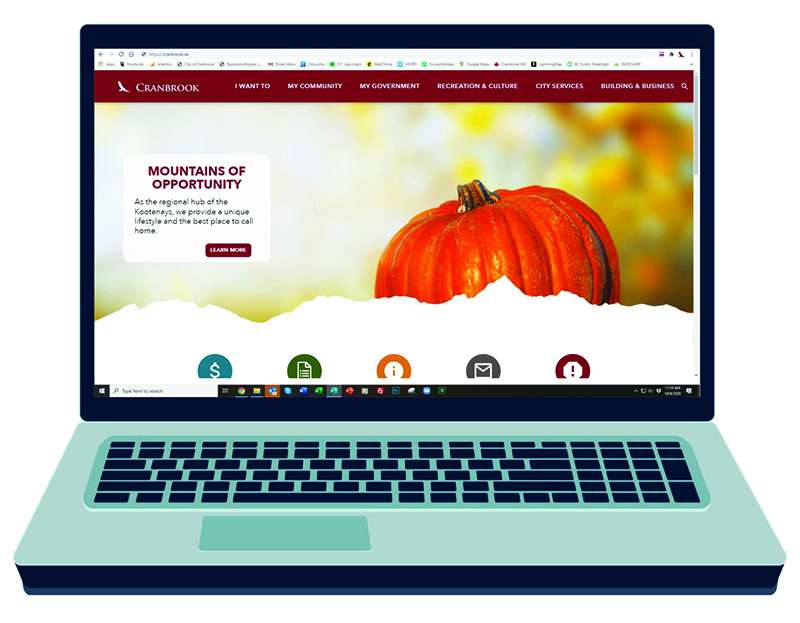 Cranbrook, BC (October 13, 2020) – City staff and consultants have been working through updates to the City of Cranbrook website for the past few months, and we are excited to announce its launch.
The primary goal during the redesign process was to create a more valuable, user-centric, and responsive information resource across all platforms and devices. The redesign also focused on making it much easier for users to learn and locate important City information.

"I am very happy to debut the new website of the City of Cranbrook to our residents, our business community and to those looking to relocate or invest here," says Chris Zettel, Corporate Communication Officer.

The City's 2020-2024 Strategic Plan adopted by Council earlier this year, identified having a better online presence for the municipality and its services as a key objective.

"It has been a high priority for Council and staff to create a better website to provide a more streamlined process for accessing city information and services. Through research and planning, we feel we have significantly improved the menu structure to make information easier to find, and we've adapted the new website to be fully-responsive so it can be easily navigated on all devices from desktops to smartphones," Zettel says.

Please take a few minutes to complete the short survey when you visit. Your feedback will help the City to continually improve the information provided and website functionality.

The City of Cranbrook is grateful for the expertise of Birr Agency Limited and HOP Studios on this project.