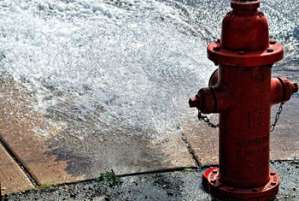 Cranbrook, BC (April 27, 2018) – Water main and hydrant flow testing is scheduled for the area around Steepleview Drive in Cranbrook on Monday April 30, beginning over the noon hour.
With the testing being done, there is a chance that nearby residences and businesses may experience some dirty water for a short period. This is not a health concern. Please run your cold water tap until the water runs clear.
The City of Cranbrook apologizes for any inconvenience this work may cause. The City is committed to the delivery of safe and desirable drinking water to the citizens of Cranbrook.

For more information about the City's water system and what the City does around water quality, please visit our website @ http://www.cranbrook.ca/residents/water-quality/.