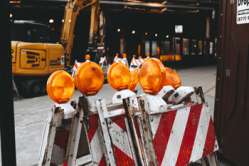 Cranbrook, BC (April 26, 2018) -- Construction work on Cobham Avenue will be starting Wednesday May 2 and will be taking place Monday to Saturday from 7:00am to 7:00pm for the summer.

During this time, local access will be accommodated, but there will be delays with single lane alternating traffic. Residents in the Patterson Road, Cross Road, and New Lake Road area will be detoured to Jim Smith Lake Road.

We ask that all traffic obey signage and traffic control personnel for the safety of the crews and to allow the project to proceed in an efficient manner.

The City of Cranbrook and contractor BA Blacktop thank you for your consideration.