Cranbrook, BC (April 26, 2018) -- Have you ever wanted to volunteer in your community? Are you newly retired and looking at a way to give back? Want to get out of the house? Not sure what you can do or how you can help?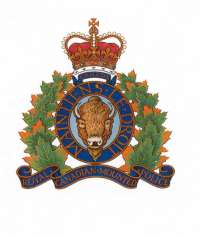 Cranbrook RCMP is currently looking for volunteers to help out with Speed Watch. Speed Watch is a group of volunteers who track, record and report on speeding in high crash areas. Portable speed radar equipment and big flashing reader boards give a driver instant feedback on how fast they are driving. Speed watch volunteers track those drivers and report to the RCMP. This helps us determine where the RCMP needs to concert their efforts to deter speeding and help reduce crashes.
Cranbrook RCMP will provide the training and equipment needed to start you on your volunteer path!
If you have a few hours to spare each month the Cranbrook RCMP wants to hear from you! Please contact Cst Katie Forgeron at the Cranbrook Detachment by calling 250-489-3471, or you can stop by and pick up a volunteer application.