Cranbrook, BC (May 22, 2019) – The City of Cranbrook has been named the host community for both the 2020 BC Men's and BC Women's curling championships. The two events will be held concurrently at Western Financial Place from January 28 to February 2, 2020.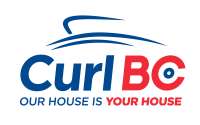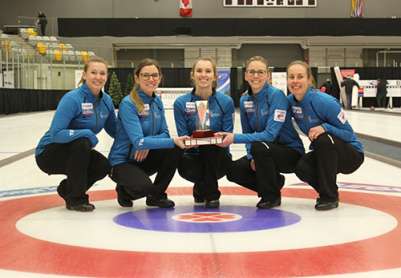 The events will feature the top 8 women's teams in BC as part of the 2020 Scotties BC Women's Curling Championship, presented by Best Western, and the top 16 men's teams in BC as part of the 2020 BC Men's Curling Championship. The event will be broadcast on CBC.
"We are very pleased that Curl BC has chosen us to host the 2020 Championships," said Lee Pratt, Mayor of the City of Cranbrook. "This gives us a great opportunity to showcase our community and surrounding area to all of the participants. The broadcast exposure also helps the audience see the many different amenities this area has to offer. We are looking forward to this event and promise a good time for all."
"We have proven ourselves as a strong curling community, with both the Pinty's Grand Slam of Curling Tour Challenge and the Canada Cup having been hosted here. Now Curl BC has presented us with this amazing event – the combined 2020 BC Men's & Women's Curling Championships," said Rick O'Neill, President of the Cranbrook Curling Centre. "It is an honour and an event that we know our community will support."
The winning men's team will go on to compete at the 2020 Tim Hortons Brier. The winning women's team will compete at the national Scotties Tournament of Hearts.
"This is a fantastic opportunity for both the women and the men to compete on arena ice, and best practice for preparing the winners for the Scotties and Brier," O'Neill added.
Scott Braley, Curl BC CEO, said: "We are looking forward to working with the Cranbrook Curling Centre and the City of Cranbrook to showcase the top curling athletes in the province. The year 2020 is a banner year for curling in the province because it is the 125th anniversary of curling in BC. Having a big event like this in the Kootenays, where the first curling club in BC was established, is an excellent way to celebrate."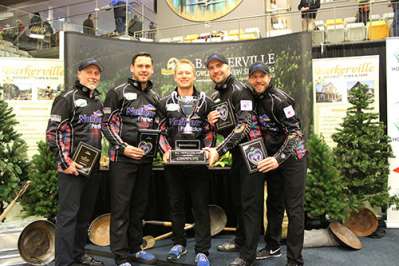 Teams will qualify for the events through the BC Women's and Men's Curling Tours and through regional and open qualifying events. The defending champions from last year's events in Quesnel will also qualify if three out of four players from the teams remain the same.
The full rosters will be known in January 2020. Tickets will go on sale in fall 2019. For more information about men's and women's curling in BC visit www.curlbc.ca.