Cranbrook, BC (December 14, 2020) – Approval has been given at the highest levels in Victoria today, allowing Santa Claus' annual tour of Cranbrook to go ahead Christmas Eve.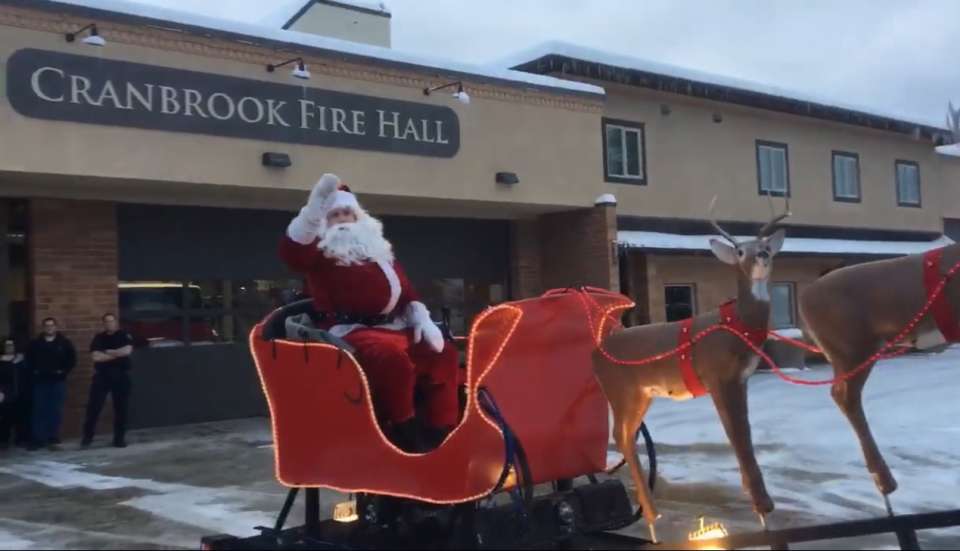 Over the past several weeks, staff has been working closely with the office of Dr. Bonnie Henry, BC's Provincial Health Officer to ensure Santa's tour is done safely and follows all the provincial guidelines.

Dr. Henry advises, "although Santa is most likely 'immune' to COVID-19, it is still important that he and his team remain healthy".
Santa will not be able to accept any kind offerings of holiday treats from the public. Kids – young and old – are also asked to please respect the physical distancing guidelines when you are outside greeting him as he comes through your neighbourhood. Please do not approach the sleigh.
The tour through the community will start December 24 at 4:00pm, escorted by off-duty members of Cranbrook Fire & Emergency Services. The overall schedule provided is an estimate. Every effort will be made to have Santa visit as many areas of the community as possible Christmas Eve.
4:00-5:00 Steeples School and Park Royal area
5:00-6:00 Fire Hall and Highlands School area
6:00-7:00 Kinsmen Park and Kootenay Orchards School area
7:00-8:00 11th Ave – 14th Ave, Gordon Terrace, Parkland School and T. M. Roberts School area
8:00-9:00 Gyro and Rotary Park areas
9:00-9:30 Slater Rd. Echo Field Rd areas
You can track Santa's progress through town in real-time on the Cranbrook Professional Firefighter's Facebook page at https://www.facebook.com/local1253firefighters.