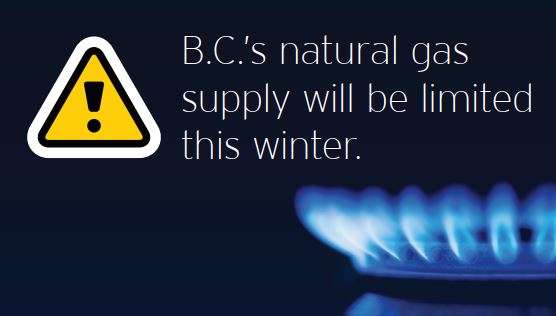 Due to the rupture of the Enbridge-owned natural gas transmission pipeline, B.C.'s natural gas system will be challenged in times of high demand. That's why Fortis BC is asking customers to reduce their use of natural gas over the coming months.
You can help by lowering your thermostat, shortening your showers and washing laundry in cold water.

For more information, visit fortisbc.com/reduceyouruse or contact 1-888-224-2710.