Cranbrook, BC (November 4, 2019) – With the colder temperatures upon us, ice is beginning to form on both lakes at Idlewild Park and Elizabeth Lake, along with Joseph Creek and other local water bodies. Thin ice creates many dangers for children who may be unaware.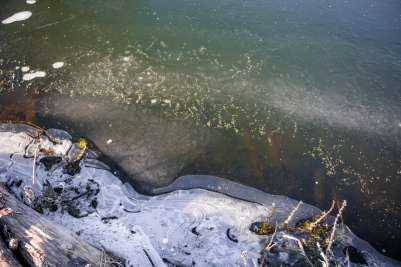 It is important for parents to talk to their kids about the dangers of thin ice, and to please stay off the ice until it is at least six inches thick. It is important that adults lead by example and please stay off the ice, too. It is also recommended that you keep your pets away from open water bodies and thin ice, as it is important for their safety.
Public Works will be working to install outdoor rinks again this winter around the City as both temperatures and weather allow.