Cranbrook, BC (September 9, 2020) – Installation of a watermain into the new development on Innis Avenue, will disrupt through traffic along the street until end of day Friday September 11th. Local traffic will be still able to access their homes and properties on Innis Avenue.
Mackay Contracting is beginning the construction work today (September 9) and will be working closely with the City to ensure the Innis Avenue closure is kept to as short a timeframe as possible.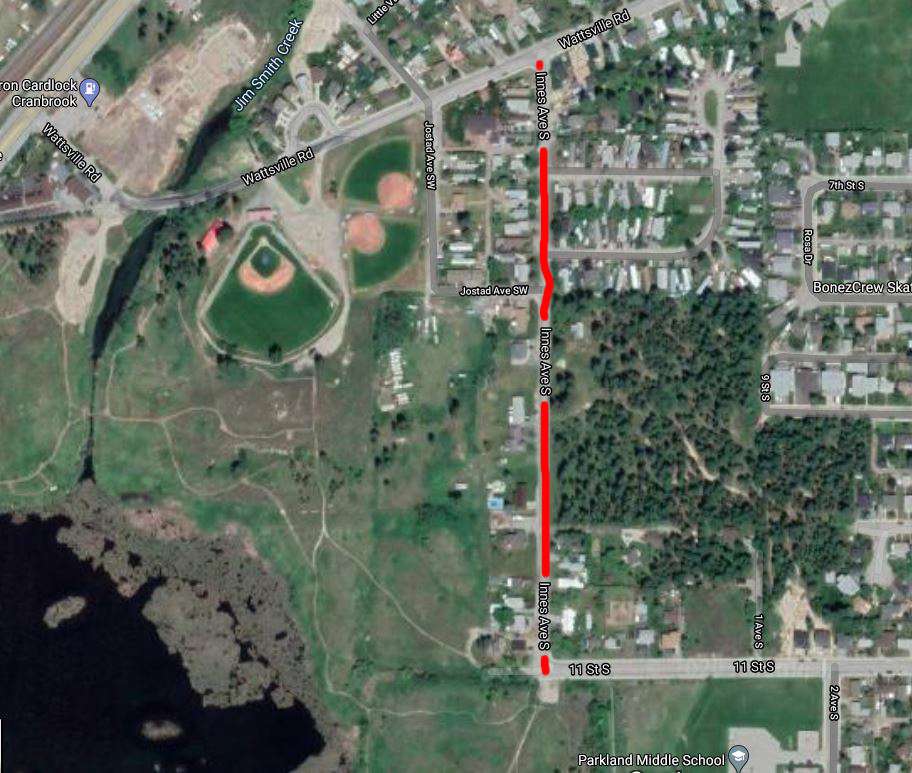 Please keep clear of the work area unless you live on or access your property via Innis Avenue until further notice. Please follow and obey all signage in place and any direction provided by workers on the ground.
The City of Cranbrook and Mackay Contracting appreciate the patience and understanding of those affected by this project.