** Cranbrook, BC (November 30, 2020 @ 4pm MT) - Work on Wildstone water main will continue Tuesday December 1. Water to all residents in Wildstone and River's Crossing will be restored tonight but will be off again 8:30am to 6pm Tuesday to complete the work. Wildstone Dr. entrance remains closed and the detour is still in place. Thank you for your patience and understanding.


Cranbrook, BC (November 26, 2020) – A major break in the water main that feeds the Wildstone and River's Crossing (former Shadow Mountain) areas is scheduled to be repaired over two days, starting Monday November 30.

Residents to be impacted by this work are asked to please keep a supply of water available in your homes to allow for drinking, cooking, doing dishes, and flushing toilets for a couple of days.

Water service will be shut down Monday November 30 at 8:30am until 6:00pm on Tuesday December 1, 2020. Every effort will be made to restore water service as quickly as possible. Once service is restored, residents are asked to run their cold water taps for 15 minutes or longer if the water is not clear.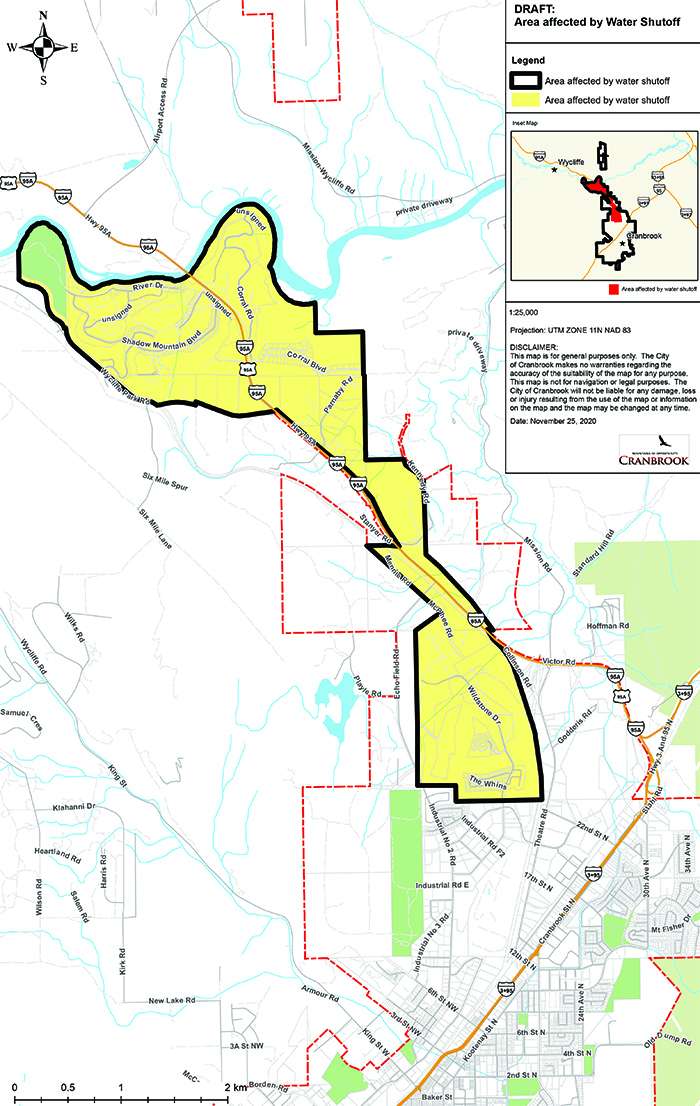 The repair work to the watermain will be happening in the entrance roadway to the Wildstone development. Due to the nature of the work, it will not be possible to allow vehicle traffic through the construction zone. A temporary detour for residents to access their homes in Wildstone will be in place along Collinson Road, which will be single lane alternating traffic with traffic control personnel and signage on site. The detour is subject to a vehicle weight restriction of 4000kg. Any vehicles over this weight will be denied access through the detour route.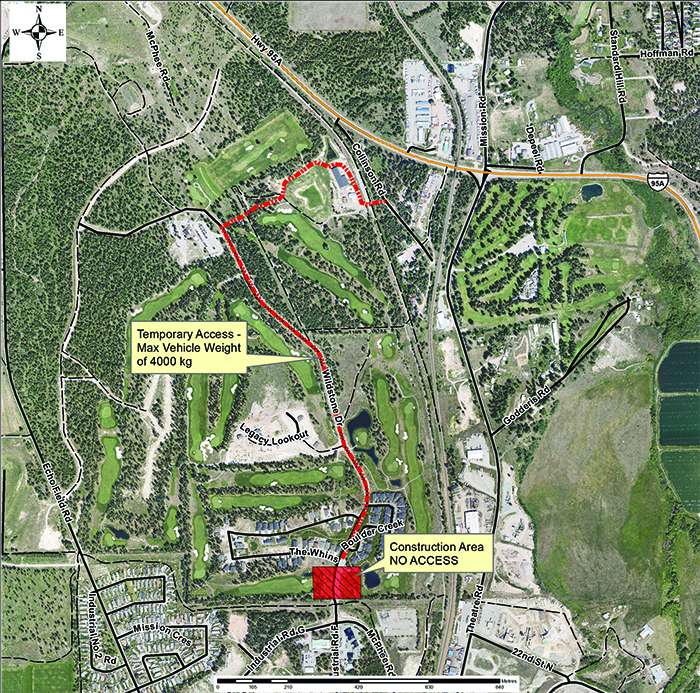 Those living in these areas that need to get their children to school or be to work, are encouraged to leave for the day before 8:30am. Otherwise, they will need to use the detour and their may be some minor delay with the route being single lane alternating.
The City asks for patience and understanding as this important repair is completed. Please keep clear of the project site to allow our staff and equipment to work safely.
Updates will be provided regularly throughout the project on our Facebook and Twitter pages at www.facebook.com/cityofcranbrook or www.twitter.com/cityofcranbrook.