Cranbrook, BC (March 22, 2018) – A new left turn signal is now in place in Cranbrook at the intersection of Victoria Avenue and Highway 3/95. The new signal installed on Wednesday, March 13 will help improve the flow of vehicles from Victoria Avenue northbound turning west onto Highway 3/95 through the City.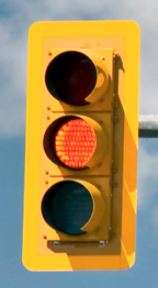 Mayor and Council, along with City administration have been working with the BC Ministry of Transportation and Infrastructure (MOTI) over the past several years to try and improve traffic accessibility and ease delays at the intersection. Mayor Pratt also recently met with the BC Minister of Transportation and Infrastructure, the Honourable Claire Trevena to discuss this issue and request something be done to improve the traffic concerns.

"I really want to thank Ron Sharpe, the District Manager of the local MOTI office and his team for their partnership in working with us to remedy an important traffic issue to our residents," says Mayor Lee Pratt. "I had a great meeting with Minister Trevena and was able to share and discuss our concerns. I am happy this has been looked after. It has been long awaited and I think our residents will notice a big improvement."
The intersection of Victoria Avenue and Highway 3/95 is one of several signalized intersections through the City of Cranbrook which are operated by and under the jurisdiction of MOTI. The City of Cranbrook will continue to work closely with its local MOTI partners to ensure the safety of residents and visitors to our community.