Cranbrook, BC (September 6, 2018) -- Replacement of the traffic controller at the intersection of Kootenay Street North and Victoria Avenue in Cranbrook will take place on Friday September 7.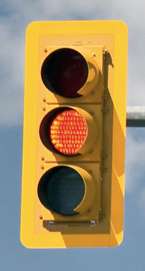 Public Works will begin the work Friday at 6:30am by blacking out the existing traffic lights and installing temporary 4 way stop signs. The work is expected to take most of the morning.
It is the responsibility of all drivers to obey and understand all signage and signals during this project.
Please remember that when you enter a four-way stop:
The first vehicle to arrive at the intersection and come to a complete stop should go first
If two vehicles arrive at the same time, the one on the right should go first
If two vehicles are facing each other and have arrived at the intersection at about the same time, the one making a left turn should yield to the one going straight through
Before the new signals are operational, there will be a testing phase which will put the signals into a four way flashing red situation. It is important to recognize that four way flashing red lights at an intersection means drivers MUST treat the intersection as a regular four way stop and only proceed once it is safe to do so. Do not proceed on a solid red traffic signal light.
The City of Cranbrook and Public Works appreciate the patience and understanding of the public as this project is completed.