Cranbrook, BC (July 22, 2019) - The City of Cranbrook and the Rural Development Institute at Selkirk College are conducting a short survey about backyard food production and emergency preparedness to help understand how prepared Cranbrook residents are for the impacts of climate change.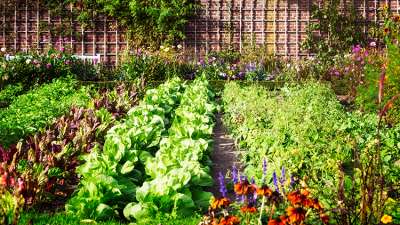 Completing this survey will help measure and assess the status of two important indicators of climate adaptation specific to residents. Growing food in backyards is an important aspect of self-sufficiency and local food security. Having an emergency preparedness kit is an effective way to ensure basic supplies and important documents are together and ready to go in case of an emergency, such as forest fire or flood.
"We look forward to seeing the results of the survey, so we know the proportion of residents growing their own food and/or being prepared for an emergency," said Mike Matejka, Manager of Infrastructure Planning and Delivery Division with the City of Cranbrook. "Once we know where we are at, we can determine what steps we can take to help residents become more resilient to the impacts of climate change."
To complete the online version of the Cranbrook resident survey on climate adaptation, please go to www.surveymonkey.com/r/CranbrookClimate.
Paper copies of this survey are available for pick up at Cranbrook City Hall, the Cranbrook Public Library and the customer service desk at Western Financial Place during regular business hours.
Survey closing date is Friday, August 30, 2019.