Cranbrook, BC (March 13, 2019) -- Over the past few days, Cranbrook residents began receiving emails indicating that recent payments to the City could not be processed. Staff has determined that these emails are being sent automatically from a new software program being used by the City and are not considered suspicious.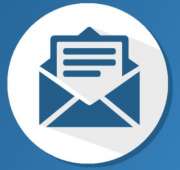 In December 2018, Community Services starting using new software called Perfect Mind to help organize leisure registrations. This program is designed to help improve the quality of service while accessing leisure programming. This new program will ultimately allow users to view and register online for programs such as swimming lessons and other activities, and will be able to get notifications of any changes, cancellations or payment issues by email automatically. This software program has been found to be the reason for these recent emails.
The City of Cranbrook apologizes for any confusion or inconvenience this may have caused.

It is important to know that any payments made to the City for business licenses, utility bills, or dog licenses for example, if there are issues with payment, the City of Cranbrook will notify affected residents by regular mail, not by email.
The City continues to remind residents to always be cautious of any emails requesting personal, credit card, banking or other payment-related information.