Cranbrook, BC (July 3, 2018) – Residents interested in signing up for irrigation system assessments for their homes can sign up for the free service now.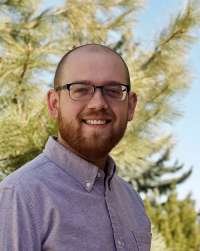 Erik Nicolajsen, the City's 2018 Water Ambassador is now taking appointments for the free service, on a first come, first serve basis through the end of August.

A lawn and garden water assessment begins with a short landscape analysis, with Nicolajsen determining the watering needs of your yard. He will identify your current watering practices, assess your manual or automatic watering system, identify opportunities for better efficiencies and recommend such changes. This entire process only takes about 30 minutes.
The free assessments have been an important part of the City's overall water conservation education program since 2012. The water conservation program aims to help the City reduce its overall outdoor water use in the summer months, as it accounts for a huge percentage of the annual water demand in Cranbrook.
To ask about a lawn and garden water assessment or to book one, please contact Erik Nicolajsen at [email protected] or by phone at 250-919-2348.