Cranbrook, BC (April 17, 2019) – To improve public safety and traffic flow, the City of Cranbrook will be installing temporary traffic control lights at the intersection of Theatre Road and McPhee Road on Wednesday, April 24, 2019.
Drivers are asked to detour the area from 7:30am until 4:00pm on April 24, as there may be some slight traffic delays during the installation work.
Drivers, pedestrians and those using the Rotary pathway connector to the NorthStar Rails to Trails are encouraged to be aware of the upcoming change in traffic flow and watch for new signage.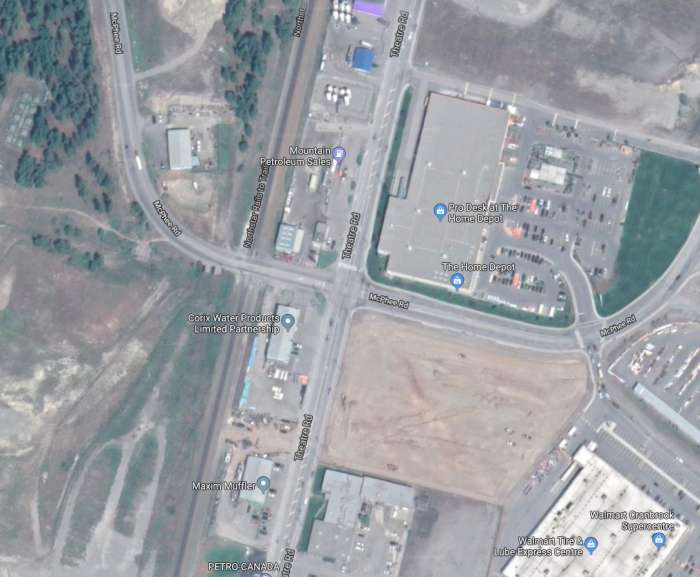 The traffic lights may remain in place for a couple of years until a final traffic flow design is in place to accommodate the city's existing industrial lands and proposed expansion through the recent purchase and planned redevelopment of the former Tembec lands.
The City of Cranbrook thanks residents for their understanding of this necessary traffic flow change.