Cranbrook, BC (March 20, 2018) – With the return of more spring-like temperatures, staff with the City of Cranbrook are beginning their regular spring monitoring of local lakes, creeks, waterways and reservoirs for potential flood risks.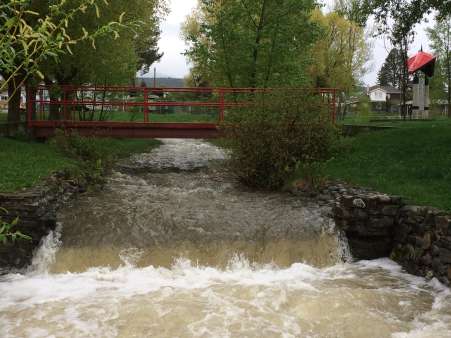 Residents are reminded to please stay off any ice in or around local creeks and streams. Although water levels have not increased substantially yet, parents should remind their children the dangers of fast moving water and advise them to also stay away. The City will continue to monitor conditions closely over the next several months and provide information to the public as needed.
Taking steps and the proper precautions now to prepare and protect your home and property from possible flooding is important as we begin to move into the spring months. Being proactive and working to stop drainage problems before they start can save you a lot of money and headaches down the road.
To help our residents better protect their properties, the City has created an information rich web page in flooding preparation. There is information on a variety of potential flood risks and suggestions of ways you can help minimize the potential of flood damage, from simple and inexpensive fixes to more labour intensive and longer term projects.