Cranbrook, BC (May 10, 2019) – Water utility crews with Public Works will be closing a portion of Kootenay Street North on Monday May 13 in order to fix a water leak.
Work will be happening on Kootenay Street North between 4th Street North and 6th Street North, beginning at 7:00am. Repair work is expected to take most of the day to complete. In order to complete the repairs, water crews will be shutting off water service on Kootenay Street between 4th and 6th Street North along with 14th Avenue North between 2nd Street North and 4th Street North.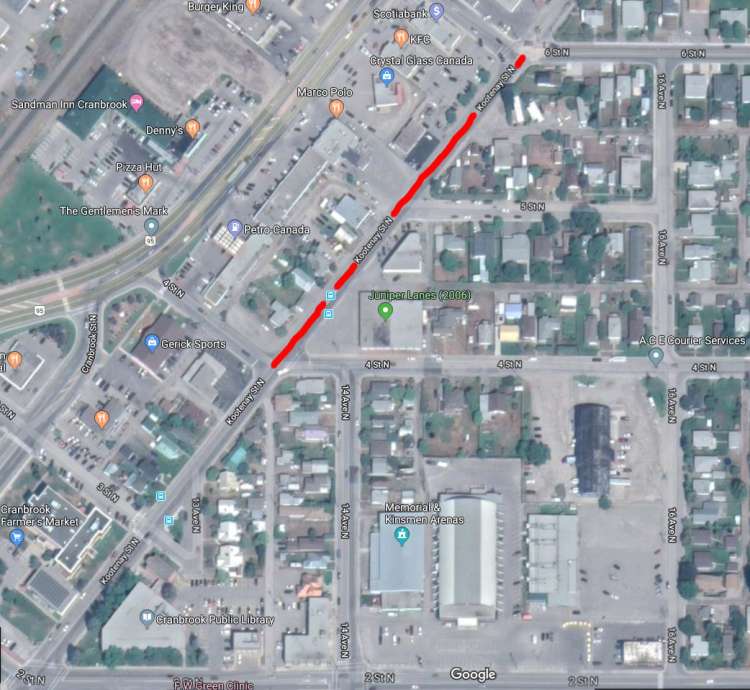 Motorists are advised to slow down and please watch for detour signage, barricades and flaggers in place for the duration of the repair work.
As with any work around water services, it is normal for those affected to find some dirty water once water service is restored. To clear the lines, please simply run your cold water tap until the water runs clear.
The City of Cranbrook appreciates the patience and understanding of those affected by this work.