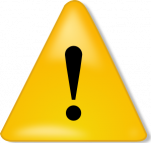 Cranbrook, BC (October 31, 2018) -- Water services in Wildstone will be shut down temporarily Thursday November 1, beginning at 8am. This shutoff will affect residential water service in River's Crossing (former Shadow Mountain) for part of the day Thursday. Residents in Boulder Creek and the Whins at Wildstone should not be affected by the shutoff.
The shutoff is needed to allow for contractors to connect new water services for New Dawn's Legacy Lookout development. Service will be restored as quickly as possible once the work is completed.
As with any work around water services, it is normal for those affected to find some dirty water once water service is restored. To clear the lines, please simply run your cold water tap until the water runs clear.
The City of Cranbrook appreciates the patience and understanding of those residents affected by this work.