** With files from the BC 55 Games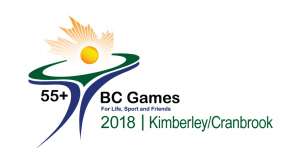 The Volunteer Accreditation event for the Kimberley-Cranbrook BC 55+ Games will be taking place:
Tuesday August 28: 5–9 pm | Cranbrook location – Heritage Inn Ballroom
Wednesday August 29: 5–9 pm | Kimberley location - Marysville Arena
This is where you will pick up your volunteer badge (which is also your pass to the volunteer appreciation event), the volunteer handbook and t-shirt. It is also an opportunity to meet the directors and chairs in the area that you have signed up for.
If you are unable to attend either night, there will be an opportunity to pick up your package any time that the Games office is open, otherwise, you can pick up your package at the Athlete Accreditation Centre in Kimberley Tuesday September 11 or Wednesday September 12.
Directorships have already begun to reach out to some areas to begin training. This will happen from here through to the beginning of the games. you will be contacted directly by your specific directorate to coordinate any training requirements. We may also do some training at the volunteer accreditation event.
The BC 55+ Games Society is still hoping to recruit volunteers in all areas. We would appreciate your encouragement of family, friends, neighbours, and co-workers to join our great group of volunteers. Find out more about how to volunteer @ http://www.55plusgames.ca/volunteer-registration-portal/.
The Kimberley-Cranbrook BC 55+ Games will be held Monday September 11 to Saturday September 15, 2018. Learn more about the Games @ http://www.55plusgames.ca/.