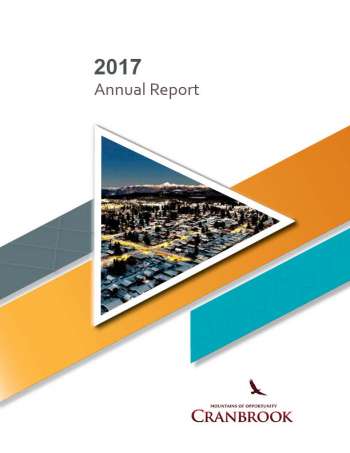 Cranbrook, BC (June 12, 2018) – Residents can now get a copy of the City's 2017 Annual Report ahead of the City's Annual General Meeting scheduled for late June.
The 2017 Annual Report will be presented to Council for consideration at the regular Council meeting, scheduled for Monday, June 25, 2018 at 6:00pm in Council Chambers at City Hall. The public is welcome to attend.
Printed copies of the 2017 Annual Report can be picked up at the main reception area at City Hall or can be downloaded from the City's website here.