Cranbrook, BC (July 31, 2020) – A traffic detour will be put in place starting Tuesday August 4th on 2nd Street South between 27th Avenue South and 28th Avenue South, as crews begin construction on replacing the aging pressure reducing station.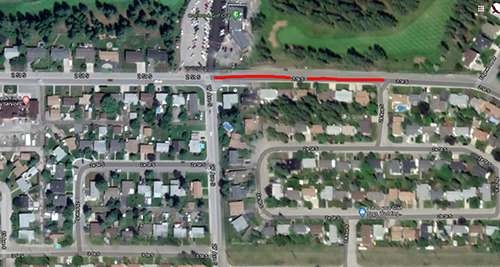 This section of road will be completely closed to all traffic for the duration of the project, which is expected to be completed by mid-September. Drivers using the detour are reminded to please follow and obey all the signage in place. There will also be a 30 km/h speed limit in place along the detour route.
The Pressure Reducing Station #5 replacement project, part of the City's 2020 capital works program was awarded to Marwest Industries back in June. This is a new above ground structure to be located at 2nd Street South and 27th Avenue South which will replace the existing aging structure, which has been posing issues with safe entry and operation.
As with any construction zone, it is important for drivers to be aware of the presence of workers. Please ensure you slow down and give the appropriate amount of space to these personnel for them to work safely.
The City of Cranbrook and Marwest Industries appreciate the patience and understanding of area residents and the driving public while this important infrastructure project is completed.